Our mission is to inspire a maplifelonglove of learning with a focus on scholarship. For 23 years of existence,Ed hasmore.
I am delighted to welcome you to Leading Asia Myanmar International School. I hope to convey the passion and enthusiasm that will make Leading Asia Myanmar International School (LAMIS) such a wonderful place to learn.
We have first class foreign staff (all of whom are fully qualified teachers), first class local staff and a brand new state of the art school in the centre of Mandalay. We look forward to seeing you explore your creative side, through a first class IB education and our inquiry-based approach to learning. We will prepare your child for the tests of life, not a life of tests!  I look forward to meeting you all soon,
Care About Us
Our vision
The voice of our children we listen,
The heartbeats of parents we care,
The values of our age we shape,
LAMIS stands for the goals for all.
Our Mission
Leading Asia Myanmar International School is highly committed to co-create a bright future for our students, their parents and our motherland as a leading educational institution by providing a global standard of education.
Motto
We Are The Voice Of the World.

We Are the Face of The World.

We are The Future of The World.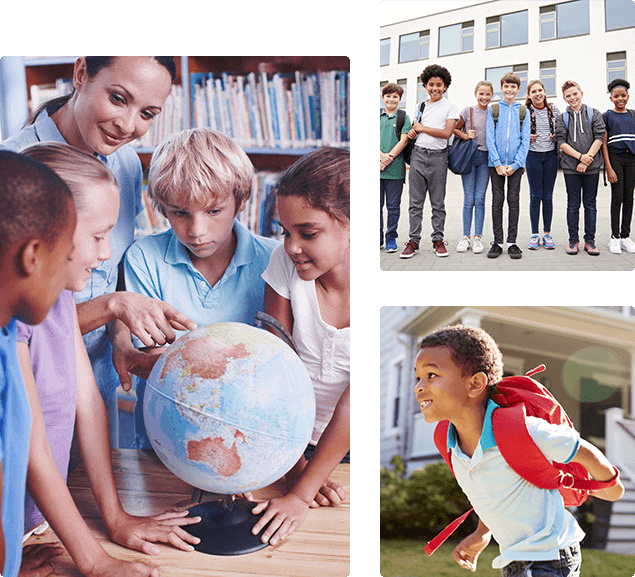 Leading Asia Myanmar International School promotes the enjoyment of reading by providing a library experience that promotes reading, lifelong learning, and independence. The library is a favorite place for students since there are so many books to pick from. We have comfortable seating arrangements, huge seating space for bookworms, bean bag leather chairs for curling up with a good book, Moana artwork wallpaper to motivate the students' daily school life, and a colorful facility to entice repeat visits. The most important thing is that we have tons of books including English, French, and Burmese Books, and there are a variety of publications available for on-site reading or a visit to a student's home, ranging from the classical canon to young adult fiction to endearing children's stories.
            The library we belong to keeps track of e-books and circulates library materials using a web-based system. Our extensive digital library provides access to e-books for both students and faculty and gives them a practical introduction to success in college.
The ground level of LAMIS has a spacious canteen area with kitchen equipment that can be found in front of the office space. During the break time, students are free to move around and eat their lunch. We also offer tasty drinks and snacks that children will enjoy and like.
School Playgrounds (Table tennis + Basketball +PE classroom)
An extensive school playground area and sporting events like football, basketball and table tennis playgrounds are provided by LAMIS so that students can engage in and enjoy all sports during physical education time.
During PE time, the school will use the Indoor Physical Ediucation room to teach students about the personal, social, and physical education (PSPE) curriculum which promotes the development of knowledge, attitudes, and skills that contribute to the physical, emotional, cognitive, spiritual, and social well-being of the individual in the classroom and beyond. It helps LAMIS's students to develop a sense of personal identity and their place in their social and cultural context, as well as demonstrate constructive attitudes and take responsible action.
It also fosters life-long participation in an active and healthy lifestyle. Students of our program will explore the development of the individual and to encourage the students to discover who they are, their interests, their talents, and their limitation.